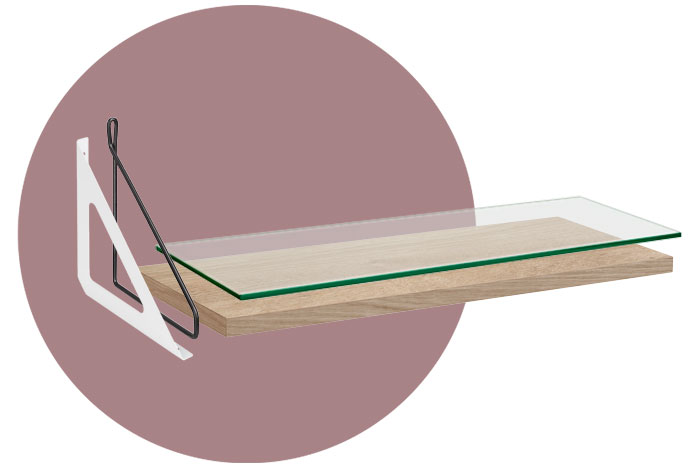 SHELF BRACKETS & SHELF BOARDS
Individual parts & accessories
---
Put together your very own shelf combination with our shelf brackets, shelf angles and shelf boards. And we can cut everything to your exact specifications!
Now in white: The MAXX shelving system
---
The MAXX modular shelving system is now also available in white. It conjures up an airy, minimalist look in your home and impresses with its special stability.
An open wardrobe to fall in love with
---
Plan your very own wardrobe shelves for your dressing room in our 3D configurator – only you know what will fit and look best in your home.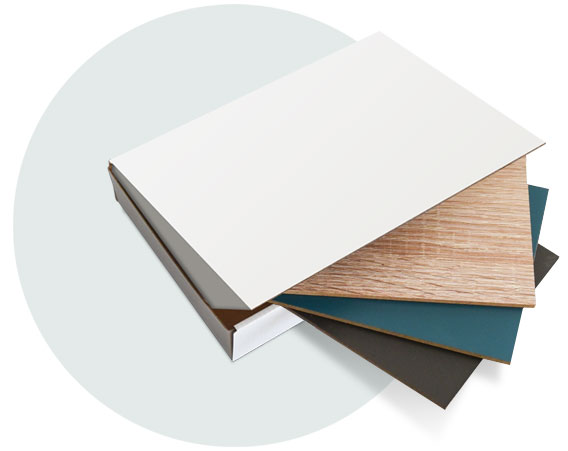 Order your free samples now
---
We will be happy to send you up to five free material samples, so you can be absolutely sure that your new furniture will match your interior and look great.
Find the perfect shelf for your home online now
The right furniture for everyone
We want to make sure that you will find a product that suits you and your wishes perfectly. That is why we are offering such an amazing selection at very fair prices. Maybe you need a bookshelf for your favourite books, a shelving unit for clothes or everyday objects, or maybe you want a floating shelf for your living room to create a focal point. At REGALRAUM, you'll find products that are not only beautiful to look at but are also highly sophisticated and functional: wall shelves, shelf boards or individual shelf brackets.
Solutions for every room
It really doesn't matter what kind of shelf you are looking for – here you will find solutions for any room and any purpose. You are looking for an attractive free standing shelf or would you prefer a wall-mounted shelf? Our experts are always happy to help if you are undecided. There are plenty of styles and materials to choose from as well. You prefer something unpretentious? Then you might like our elegant, yet understated white shelves But if you like something warm and rustic, you're probably better off with wood furniture. They add warmth to the room and create a welcoming ambiance.
Designing furniture in 3D
Have a look around our huge selection! We offer plenty of helpful tips on how to plan the perfect shelves. Get comfy in your favourite spot at home and use our online 3D shelf configurator to create the perfect solution. Measure the available space, plan your furniture elements, order and relax – our products will arrive at your home, office or workshop in no time at all.
High-end materials, fair prices
Our team works closely with designers and manufacturers to continuously develop new interior concepts. As with so many things in life: good looks are great – but they are nothing without the right quality to back it all up. We work with carefully selected, long-time partners to ensure the best possible quality of our products. Our manufacturers are small or mid-sized companies based in Germany, Austria, France, Poland, the Ukraine, China and Taiwan. We order large quantities to keep prices as low as possible. This strategy also means that we have all products in stock at all times.