Payment

How does payment with PayPal work?
---
Payment is instant
PayPal is an online payment service for quick and easy, secure payments. When you opt for this method of payment, you will be forwarded directly to PayPal. Log in, review your order and approve the payment – that's it. Your payment is processed instantly and the ordered merchandise can be dispatched right away.
Important:
You will need an existing PayPal account. If you don't have one yet, you can easily open one here.
Should there be any problems getting redirected to PayPal, you can also make the payment manually from your PayPal account. Log in to your PayPal account, click "Send money" and transfer the invoice amount to "contact@regalraum.com"
How does paying by credit card work?
---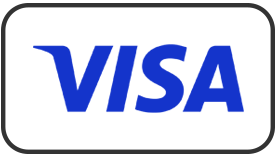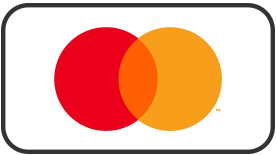 Visa and MasterCard
We accept VISA and MasterCard credit cards. All transactions with this method of payment are processed with state-of-the-art encryption technology like Secure Socket Layer (SSL) and 3D Secure authentication. All order and credit card information is transmitted fully encrypted.
Advantages of paying by credit card
The delivery period begins on the day after the order has been received.
Your bank account will only be debited when the credit card payment becomes due
How does instant transfer work?
---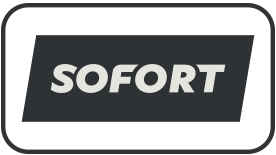 Payment is instant
Once the order is submitted in our shop, a secure TüV-certified connection will redirect you to your online banking provider. Carry out a normal online transfer of the invoice amount. Once the transfer has been completed successfully, the delivery period begins the day after the order has been received.
Note: The payment method Sofort (Klarna) is available in Germany, Italy, and the Netherlands only.
Advantages of instant transfers
You don't have to register to use this service
Easy to use – you will be redirected to your own online banking provider where you can complete the payment
Can I prepay?
---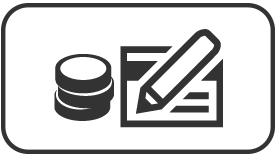 Prepayment via bank transfer
We will send you a confirmation email once your order is submitted. The email contains an overview of your order, along with your customer number, invoice number and our bank details. The delivery period for prepaid orders begins the day after the payment order is issued.
Our bank details
Please use the following account information for your bank transfer:
Recipient: REGALRAUM GMBH
Bank: COMMERZBANK
IBAN: DE81508800500194725400
BIC: DRESDEFF508
Discount for the disabled
Do you offer a discount for the disabled?
---
Discounts for people with disabilities
People with disabilities receive a disability discount from Regalraum of 10%. The disability discount applies for our entire product range. You will need to submit your disability ID to receive the Regalraum disability discount.
Any customer with a min. 50% disability pass can apply for the disability discount.
This discount may not be combined with other discounts.
How can I get that discount?
Please add in the comment field of your order that you would like to receive the disability discount.
Proof of your disability and your order number must be sent to contact@regalraum.com by email after you place your order. We will review your disability pass and then delete the file.
Please read our Privacy Policy for more information.
19688
Kunden bewerten Regalraum durchschnittlich mit
4.7

von

5

Sternen.